The client:  Constellation Financial Software, a B2B SaaS company that provides software solutions to the leasing and asset financing industry.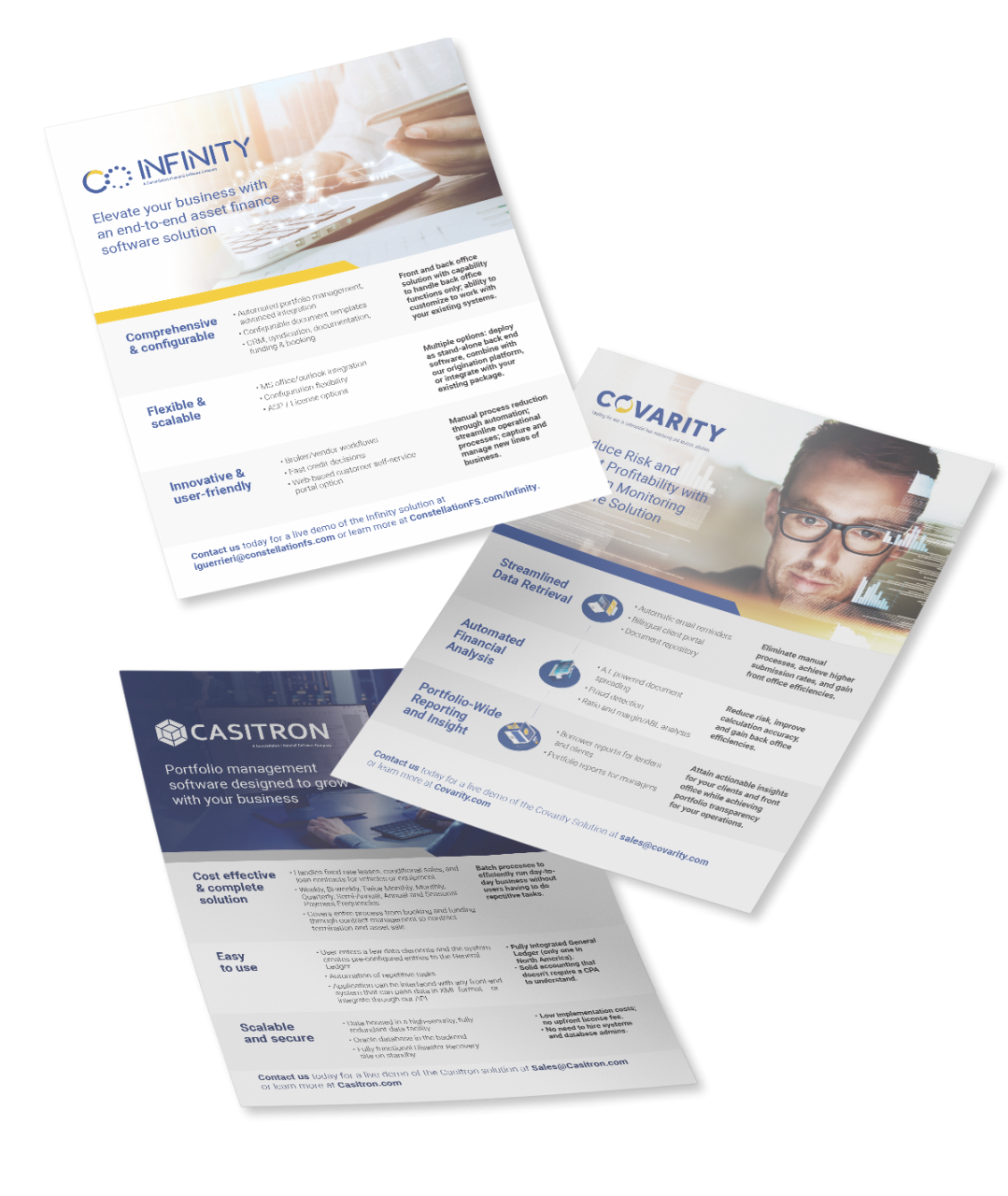 The need:  Sales sheets for four CFS products to communicate each product's benefits, features and value prop.
The plan:
Identify three key benefits for each product, support each one with relevant product features, and tie it all back to value provided for the customer.
The result:
✔  Easy-to-scan content summarizes information in one page
✔  Key benefits highlighted using minimal text to convey main selling features
✔  Headline neatly summarizes main value proposition